Ice Blades/Skates for a Kite Buggy




Ice Blades custom made for a Kite Buggy.



This can be a lot of fun but with too much wind you are going down wind out of control. Doesn't matter witch way you are pointed.
These are custom fabricated using blades from an iceboat.
I have only used these about 15 hrs.


This sport is way too cold for me!


Price $175.00 or Best offer.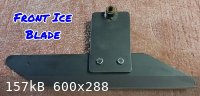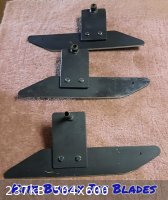 Owner - Power Kiteplace
HQ Beamer V 2.0
HQ Beamer V 3.0
HQ Beamer V 5.0
HQ Toxic 4.0
PL Comp XR+ Buggy
All available for DEMO.
PowerKitePlace.com