pbc

-

1-9-2020 at 09:03 PM



I have 2mm - 6mm spectra in lengths that are a little too short to be useful to me, but they might make a great strop for a fixed-bridle kite. Most of the line is Amsteel. The multi-color stuff is 1/4" New England Ropes Salsa Line. The red stuff is https://www.mcmaster.com/36965T21 There's even some Ultrex in there. The shortest segment is 2 feet long. The longest is about 7 feet.

Let me know what you want. I'll ship it in a flat mailer and charge you 1/3 of West Marine's price shipping plus.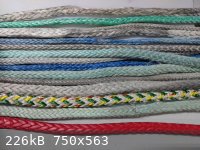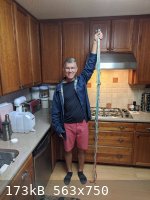 ---
pbc

-

1-27-2020 at 10:22 PM



It's all gone!
---